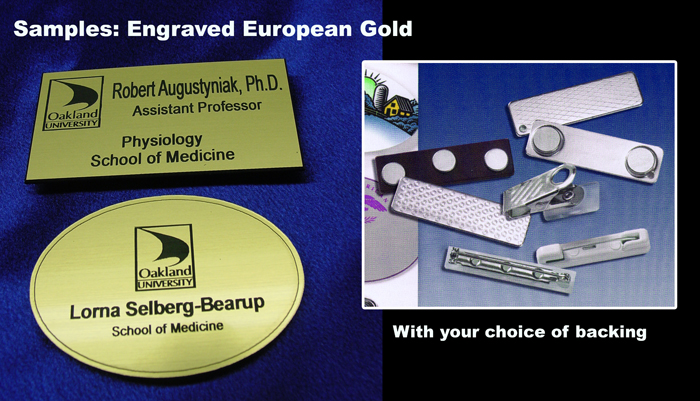 Common sizes: 3 1/4 x 2 1/4", 2 x 3", 1 5/8 x 3". Custom sizes available. Imprintable engraver's plastic in many colors -silver, gold, white,red black, yellow, blue, purple, green, brown and walnut.

NAME BADGE ACCESSORIES
J-20 1" or 2" Pinback with vinyl back and safety lock
J-23 Swivel Bulldog Clip with Vinyl Back
J-11 Clear Double Post Bars w/ Adhesive back & clutch
J-49 Mag-Grip Ceramic Magnetic Badge Clip
J- 22 Swivel Bulldog Clip w/ Vinyl back
Jd136d Bulldog Clip with pin- self Adhesive
J-57 Magna Clip Bar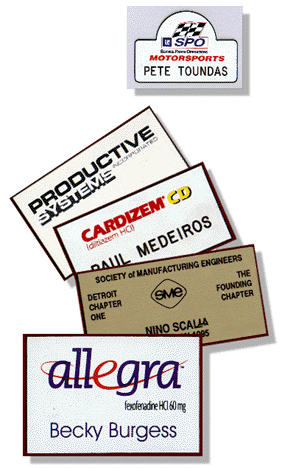 Name badges can also be
screen printed for color logos.
Engraving material can also be
dye cut to simple shapes for
unique ID badges.
UV Stable material

Heat bendable

Accepts Bevels

Fine Detail Engravable